Photos & Media Organizing
If you are like most of the population, you probably find yourself overwhelmed by the sheer number of photos or old media you own! Organizing these memories can be intimidating, especially when you try to take on this daunting task alone!
Our mission at Someday Organizing is to preserve your valuable photos and memories and make them accessible to loved ones today and for generations to come. We also are passionate about transforming the fleeting nature of digital photos into meaningful photo keepsakes and solutions. Our goal is to help you make sense of your huge piles or files of photos – by organizing for or with you in your home or business or remotely. Rediscover your photos that have been hidden away in the darkness of closets, boxes, computers and cameras for too long. Once organized, you will have peace of mind of knowing that your cherished memories are accounted for and safely protected.

PHOTOS: Prints or Digital
With thousands or tens of thousands of photos, editing is crucial! We help you to determine which traditional printed photos to discard, pass along, box up, or scan. We also offer photo organizing, management, and storage solutions for safekeeping and sharing.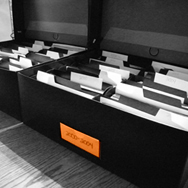 Your digital photos can also be edited, organized, managed for easy retrieval and sharing with loved ones – and backed up for safekeeping! Organizing services can be preformed on-site and/or remotely.
SCANNING SERVICES: Photos, Negatives, Slides or Memorabilia
Preserve and share your family's past memories for years to come. Someday Organizing can scan and digitize your photo media. If it is important to you and your family – make a digital copy and back it up!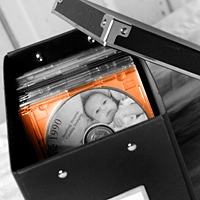 Scanning includes 600dpi digital scanning, image orientation & minor color corrections. All images will be scanned and organized in the order they are received, or our Organizing Services are available.
CONVERSION SERVICES: VHS & Audio Cassettes
NOW is the time for Someday Organizing to convert your VHS or cassette tapes to a digital format. Don't risk losing your precious memories to obsolete equipment and quality deterioration. Gain space, time and peace of mind with our conversion services.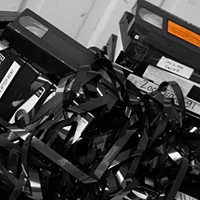 CUSTOM CREATIONS: Photo Books, Scrapbooks, Slide Shows, and More!
Mama, don't let your babies grow up to be Jpegs! Photos are meant to be shared! Turn those digital photos on your phone and computer into creative sharing solutions you can enjoy for years to come. Let Someday Organizing assist you in creating a customized solution that tells the story of your life! We design printed photo books, slide shows, scrapbooks, traditional print albums, and a host of creative ways to print and display your favorite photos! Perfect for special occasions, memorials, vacations and gifts, or to promote your business!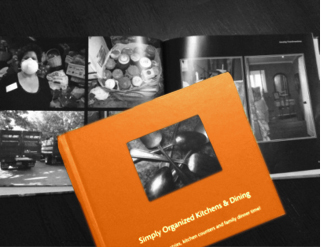 Photo books are high-quality, acid-free, bound books printed on professional photo paper for a true heirloom feel. Services include selection of the best photos, enhancing and editing photos, and a customized personal photo book design.
Other Solutions
• Corporate collections and asset cataloging for record retention or insurance.
• Digitizing family historical records including scanning and archival storage.