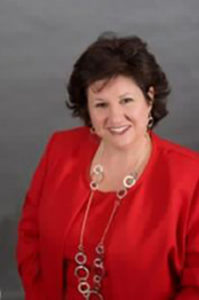 Meet the Founder – Sandy Jones
Sandy originally hails from beautiful San Diego, California – but got to Texas as she fast as she could in 2005 and loves it! While settling in to her new home, a new friend asked her who organized her office? When Sandy said "I did", this friend asked her if she'd come over and make some "suggestions" about organizing her own office. Sandy asked questions and listened, then made some suggestions. Her friend stated that she had hired Professional Organizers in the past, but had felt no one had asked the questions that were necessary in order to create a solution that worked for HER. Having never heard of a "Professional Organizer", Sandy delved into the subject, got hooked, and she's been learning and growing ever since.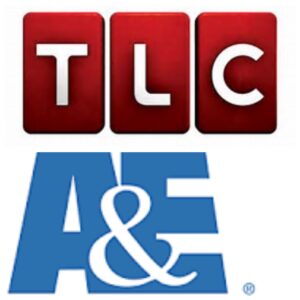 Media & Community
In 2016 Simply Organized by Sandy was proudly named one of Dallas' Top 10 Professional Organizing Companies (before our name change). Sandy also has a special place in her heart for, and continues to educate herself to be able to assist individuals that struggle with extreme clutter; whether by heading up NAPO-DFW's Chapter Sponsorship of the Annual Conference for the Hoarding Task Force of Dallas, or by her participation on various Hoarding TV/Reality Programs such as A&E Horders, or TLC's Hording: Buried Alive.
Sandy is a member of, and involved with several professional organizations which you can learn more about at Associations and Affiliations such as the National Association of Professional Organizers (NAPO) and has served on a local NAPO (DFW) chapter board in the positions of Director of Professional Development, Director at Large and Corporate Associate Member Director.
Our Motto: "Organizing What Matters Most"
I love the phrase "If everything is important, then nothing is important". I don't know the origin of this phrase, but I love it and find it helpful to apply to my life frequently, and we in turn share this concept with our clients. There is something about this phrase that is so concise and to-the-point – yet simple. Parting with possessions or prioritizing goals can be challenging if not impossible – if we put equal value on everything; based on sentimentality, history, value, possibilities, good intentions, or dreams regardless of our need, the condition, or the space. We believe that some "things" truly matter more than others – especially as the year's go on.
We've assisted countless adult children – who in the midst of grief due to the loss of a parent are further burdened with having to sort through endless boxes of things that no one really wants, that opt to discard photographs since they have no names or dates, or are having to search tirelessly for important legal, financial or other personal documents and so on.
We have also assisted many individuals who wished they had been more prepared for a disaster, life changes, or illness. In moments like these, not one individual had ever expressed relief that the clothes in the closet were color-coordinated. Now we at Someday Organizing LOVE a good color-coordinated closet and think it is a true time-saver, and makes some people do a happy-dance, but our true passion is "organizing the things that matter most!" It is a tremendous responsibility and honor to assist people in organizing their life, memories and assets! We do not take that fact lightly and appreciate that our clients entrust us with the very intimate details of their lives by opening up their spaces and information to us, and we in turn assure them of our complete discretion.
What does "Make Someday Today "Mean?
Technology changes, obsolescence occurs, and time can be unkind to our precious memories such photos and media. The importance of documentation or organization of important personal facts or assets increases as memories fade, and names, places and stories, along with important facts become harder to recall. The unexpected happens. When sudden illness, death, divorce or disasters occur – there is peace of mind in having your home, treasured memories or "affairs" in order. Stress, regret and burden are minimized. We have witnessed over and over – that fact of human nature is such that if it isn't effecting our lives today, that we are likely to relegate non-urgent but important tasks and goals …to do "someday".
Our goal is to encourage everyone to make "someday" today!